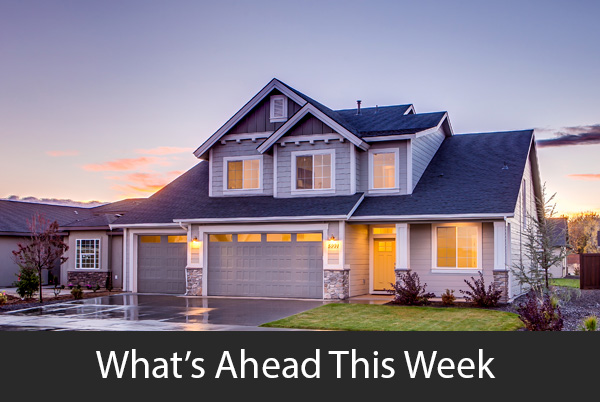 Last week's economic reports included readings on construction spending and Labor Department readings on private and public jobs growth. The Consumer Sentiment Index was released along with weekly readings on mortgage rates and new jobless claims.
Construction Spending Slows in October
Residential construction slowed in last month as public works projects increased. Private sector construction spending fell by -0.10 percent as compared to expected growth of 0.30 percent and last month's negative reading of -0.10 percent.
Construction spending for October was $1.309 billion on a seasonally adjusted annual basis as compared to September's revised reading of $1.311 billion. Overall construction spending was 4.90 percent year-over-year.
Homebuilders continued to be wary of tariffs on building materials and cited high labor costs and a shortage of buildable lots. Winter weather also slows construction in many areas of the U.S.
Mortgage Rates, New Jobless Claims Fall
Freddie Mac reported lower average mortgage rates last week. Mortgage rates for a 30-year fixed rate mortgage fell by six basis points to 4.75 percent; rates for 15-year fixed rate mortgages were four basis points lower at 4.21 percent on average.
Rates for 5/1 adjustable rate mortgages averaged five basis points lower at 4.07 percent. Discount points averaged 0.50 percent for 30-year fixed rate mortgages and 0.40 percent for 15-year fixed rate mortgages. 5/1 adjustable rates had average discount points of 0/30 percent.
First-tome jobless claims were lower last week with 231,000 new claims filed as compared to an expected reading of 224,000 new claims filed and the prior week's reading of 236,000 new jobless claims filed.
Labor Department: Slower Jobs Growth in Public, Private Sectors
The Bureau of Labor Statistics reported fewer jobs added to Non-Farm Payrolls in November. 155,0000 public and private sector jobs were added as compared to expectations of 190,000 jobs added and October's reading of 237,000 new jobs added. ADP reported 179,000 private sector jobs added in November as compared to 225,000 jobs added in October. The national unemployment held steady at 3.70 percent.
Consumer sentiment was unchanged in November with an index reading of 97.50 according to the University of Michigan's Consumer Sentiment Index.
What's Ahead
This week's scheduled economic releases include readings on inflation, retail sales and weekly reports on mortgage rates and first-time jobless claims.