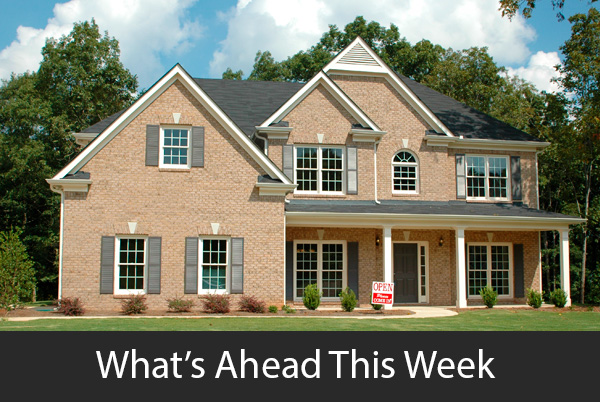 Last week's economic news included readings on sales of new and pre-owned homes; weekly readings on mortgage rates and first-time jobless claims were also released.
Sales of New and Pre-Owned Homes Lower in April
Sales of brand-new homes fell nearly seven percent in April according to Commerce Department reports. Analysts noted that March sales of new homes were revised upward, which contributed to the difference between March and April readings. 673,000 new homes were sold in April on a seasonally adjusted annual basis. Analysts expected a reading of 670,000 sale of new homes; this reading was based on the initial March reading which was later revised upward to 723,000 sales.
Factors impacting new home sales include affordability, strict mortgage qualification requirements and new homes being built for higher-end markets. The average sale price for new homes was eight percent higher year-over-year at $342,20.
Year-to-date sales of new homes were 6.70 percent higher in April than for the same period in 2018. Inventories of homes for sale was reported at 5.9 months. Real estate pros typically consider a six-month supply of available homes as an indicator of average market conditions.
Sales of previously-owned homes were lower in April. 5.19 million existing homes were sold on a seasonally adjusted annual basis; this reading fell short of expectations of 5.35 million sales and the sales rate of 5.21 million sales of pre-owned homes reported in March. Sales were lower for pre-owned homes for the second consecutive month in April.
Sales of pre-owned homes were 0.40 percent lower month-to-month and were 4.40 percent lower year-over-year. First-time and moderate income home buyers are attracted to lower asking prices for previously-owned homes; declining sales suggest that prices of pre-owned homes have risen beyond affordability for buyers with moderate incomes and less-than perfect credit ratings.
Mortgage Rates, New Jobless Claims Fall
Freddie Mac reported lower average mortgage rates for fixed-rate mortgages last week. The average rate for a 30-year fixed rate mortgage was one basis point lower at 4.06 percent. Rates for 15-year fixed rate mortgages averaged two basis points lower at 3.51 percent.
Rates for 5/1 adjustable rate mortgages were two basis points higher and averaged 3.68 percent. Discount points averaged 0.50 percent for 30-year fixed rate mortgages and 0.40 percent for 15-year fixed rate mortgages and 5/1 adjustable rate mortgages.
Initial jobless claims fell to 211,000 new claims filed as compared to the prior week's reading of 0f 212,000 claims filed. Analysts expected a higher reading of 217,000 new jobless claims filed.
What's Ahead
This week's scheduled economic reporting includes readings from Case-Shiller on home prices; pending home sales will also be released along with weekly readings on mortgage rates and new jobless claims.