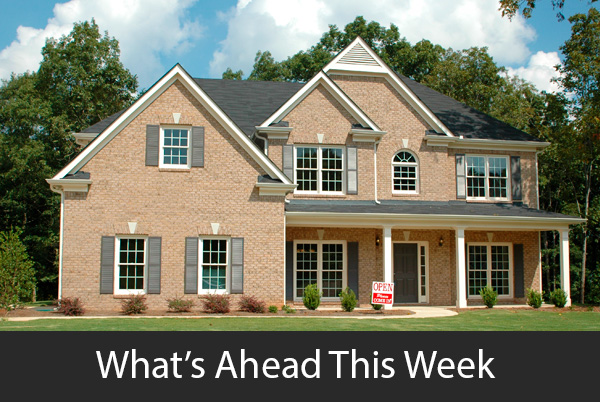 Last week's economic readings included reports on inflation, mortgage rates, and first-time jobless claims. Monthly reporting on consumer sentiment was delayed.
Consumer Price Index: Inflation Rises in March
The Consumer Price Index rose 0.40 percent in March, which matched expectations and surpassed February's month-to -month reading of 0.20 percent growth. The March reading showed the highest consumer price growth in 14 months; higher rents, fuel and food prices contributed to month-to-month price gains in March.
The Core CPI excludes volatile food and energy sectors and was unchanged in March although 0.20 percent growth was expected. February's reading showed 0.10 percent growth. Inflation increased 1.90 percent year over year.
Mortgage Rates Rise
Freddie Mac reported higher mortgage rates last week that stopped weeks of decreasing rates. Mortgage rates for 30-year fixed rate mortgages averaged 4.12 percent and rose four basis points. Rates for 15-year fixed rate mortgages averaged 3.60 percent and were also four basis points higher than during the prior week. The average rate for 5/1 adjustable rate mortgages jumped 14 basis points to 3.80 percent. Discount points averaged 0.50 percent for 30-year fixed rate mortgages and 0.40 percent for 15-year fixed rate mortgages and 5/1 adjustable rate mortgages.
Freddie Mac reported fewer mortgage applications in response to higher rates. Potential homebuyers were sensitive to higher mortgage rates, but may not have to wait long for lower rates to return. Low 10-year Treasury yields suggested that mortgage rates are likely to fall and to remain lower during the peak home-buying season. Mortgage rates are expected to stay comparatively low throughout 2019 according to Freddie Mac.
New Jobless Claims Fall To Lowest Since 1969
First-time jobless claims fell last week to 196,000 initial claims filed as compared to the prior week's reading of 204,000 new claims filed. Last week's reading was the first to fall below 200,000 initial claims since 1969 and provided another sign of strong labor markets.
Federal Reserve FOMC Minutes Released
The Federal Reserve released minutes of the Federal Open Market Committee meeting held in March. The minutes explained the Committee's reversal of its plan to raise the target range of the federal funds rate twice during 2019. Committee members said that they were holding off on raising rates due to slowing in domestic and global economic conditions. While Committee members said that the current economy is strong, they were willing to exercise patience in raising rates based on slower growth of home prices and potential impacts caused by Brexit and slowing in China's economy.
What's Ahead
This week's scheduled economic reports include the National Association of Home Builders Housing Market Index, housing starts and building permits issued and data on retail sales. Weekly reports on mortgage rates and first-time jobless claims will also be released.